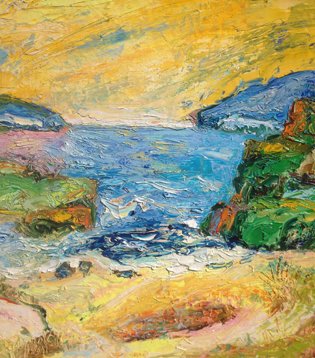 Open to the public just two weekends a year, this is a rare opportunity to buy local art right from the source. This historic naval site, nestled on the Bay, is the creative backdrop for these artists. Scattered through eight buildings at two sites, the 28 year old art colony offers a moveable feast of original artworks, including painting, sculpture, photography, printmaking, jewelry, ceramics and textiles.
I will be showing my new painting this weekend!
You will find me and my works at:

Hunters Point Shipyard
Building 116, Studio 10
Here's it's on Google Maps

May 4 & 5, 2013
: 11am – 6 pm


Free admission
, Free abundant and secure parking.
Explore more than 130 working studios featuring San Francisco's top artists.