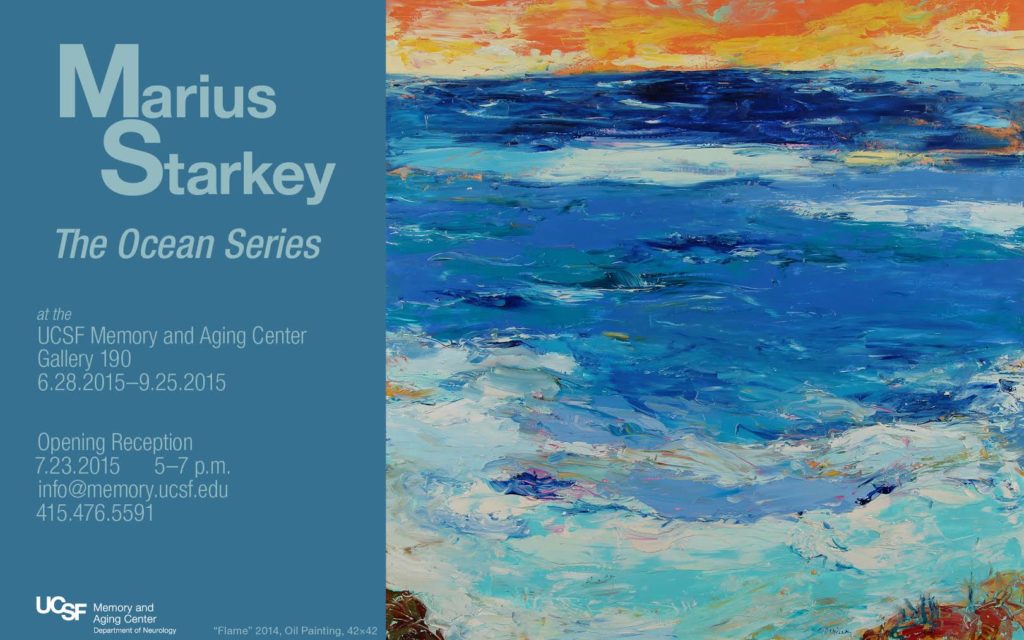 Please join me to view a major show of my paintings titled "The Ocean Series," in Mission Bay at the UCSF Sandler Neuroscience building. The show celebrates our deep emotional and physical connection with the ocean. The show is in the UCSF Memory & Aging Center, Gallery 190 (room) and it is located on the lobby.
Location Of Exhibition:
UCSF Memory and Aging Center
675 Nelson Rising Lane, Suite 190
San Francisco, CA 94158
Link to Google Maps
Exhibition Dates:
June 28th to Friday, September 25th, 2015 and open to the public 9am–5pm weekdays excluding holidays.
Opening Reception:
Thursday, July 23, 5–7pm
**Upon arriving, please check-in at the security desk.
Pay parking at Mission Bay Campus is a very short walking distance from the show.
· 1835 Owens Street Garage – located across from Mission Bay Hospital.
· 1630 Third Street (multiplex) Garage – located just (1/3 block) North of 16th Street.
· Fourth Street Surface Lot – Forth Street, just north of 16th Street.